As students, we never actually realize the role of a mentor in our lives. However, when the moment arrives in part with them, we are suddenly reminded how well they contribute to shaping our future carefully. Suddenly, we realize that every teacher is unique in his way, and none can replace the other. The least you can do is bid farewell to these beautiful people with thoughtful gifts that are well equipped to display your heartfelt gratitude towards these esteemed people. Here are some ideas for you. You can have a look at them: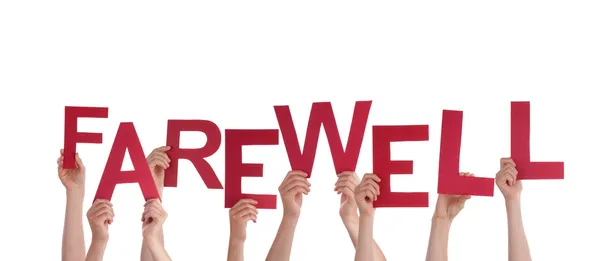 Multifunctional a handcrafted bamboo or wooden desktop organizer
Yes, teachers are all about those little stationery things but essential things that fill up their desk. It is the most suitable gift for a teacher. It is also a unique way to give your teacher something that will keep his daily life essentials. It is a valuable gift to sort your teacher's everyday life hassles and that too in an exciting way. Instead of presenting them, some common organizers may be made of plastic or fiber. This option of something handcrafted and nature is a very thoughtful and exciting way to show your mentor's gratitude. Just keep in mind choosing something compact with enough space to store all the small belongings such as pens, small notebooks, paper clips, and other stationery items.
A gift box for teacher essentials
The next valuable thing after an organizer is a combo of teacher essentials. A teacher comes in a package with a long list of stationery items.
We cannot imagine a teacher without these items. You can list the necessary items and plan a combo of these items in a gift box. Essentials like pens, refills, bookmarks, paper clips, sticky notes, calculators are always good to go for any teacher. Collect these items according to your teacher's taste and present them in a lovely gift box; or even better, go to a portable organizer instead of a gift box. That way, it will make a complete package of necessary items with no hassle of organizing them.
Custom lanyard
A lanyard is an unexpected gift but enjoyable enough. Usually, a lanyard has that professional kind of look with only an identity card hanging from it. What you can do is customize a nice-looking lanyard of your teacher's favorite color with your mentor's name on it or maybe his favorite quote or a phrase he often uses. Choose a lanyard capable of holding other small miscellaneous things like classroom keys, whistles rather than only holding an identity card. Your teacher will remember your thoughtfulness while he hangs the lanyard each day round his neck to work.
Favorite books with handcrafted book accessories
You can always gift your mentor with his favorite author's book or multiple books, but give it an edge with your handcrafted accessories related to books. For example, you can craft some bookmarks, personalized book covers, book holders, personalized bookplates, page spreaders, book seat reading pillow, etc.
Trust us. You won't find any difficulty making personalized gift book covers and holders for your teacher, and if you find that, in that case, not very expensive to buy from the market.
Traditional mural painting
It is a gift item loved by one and all. No teacher on this earth will not be happy to decorate his walls with his pupils' paintings. Usually, teachers are always associated with the fineness of life. Thus, a fine mural painting will match up to their tastes and choices of living. Know their preferences of interior décor and present them with a traditional painting that blends well with their surrounding atmosphere at their homes and that gives a request to the classy look. It is a lifetime gift and is capable of destruction only in severe climatic conditions.
A scroll with a message or a teacher quote
A scroll is an exciting way to show your appreciation and thankfulness for his contribution towards your educational upliftment. A thank you message or any teacher quote on a beautifully designed scroll will stay with your teacher for a more extended period. Other gift items like a gift card or gift hamper might get damaged, but a scroll stays for a long time. It is an excellent wall-hanging item for a teacher. Let your gratitude towards your mentor hang on his wall for quite some time and remind him of your affection.
Experience gifts
Nothing can be more precious than lovely experiences. You might not have given immense appreciation before the news of your teacher's leaving, but you can always present him with charming experiences as a farewell gift that will stay with him/her forever. A movie with your teacher and with all your classmates, a small party, or a day's outing can be a great way to spend the moments before his departure. If he is a history buff, take him to a museum. If he is an art lover, take him to an art exhibition or simply choose a lovely serene spot where you and your classmates can sit with him and spend some quality time with him.
Memory book
It is an excellent way of saying farewell to your teacher in an exciting way. You can make a notebook filled with lovely messages or letters from all of your classmates meant to the teacher. It can also be filled with photos, doodles, or quotes as a token of appreciation. It can be in a scrapbook style, or you can make a little more effort to make a handcrafted version of the book. It will show the effort from your end, which is precious over anything in the world. It will be a reminder of all the good memories that were created with your teacher's presence.
Conclusion
No matter what the gift is, expensive or inexpensive ones, what matters is the thought behind the gift. As a parting gift to a teacher, any object that exhibits the students' gratitude is the best gift of all time.